This experiential, team-based class will cover the topics important to starting a scalable, for profit commercial venture. You'll learn how to recognize a business opportunity, how to do market research, business plans and business models, clinical development, regulation, how to get reimbursement from insurance companies, intellectual property, building the team, financing strategy, budgeting, sources of capital and more. The class ends with a Pitch Night to investors from the angel and venture capital community.
Startup 101
Stephanie Marrus, MA, MBA
Director, Entrepreneurship Center, University of California, San Francisco (UCSF)
Ross Jaffe, MD
Managing Director, Versant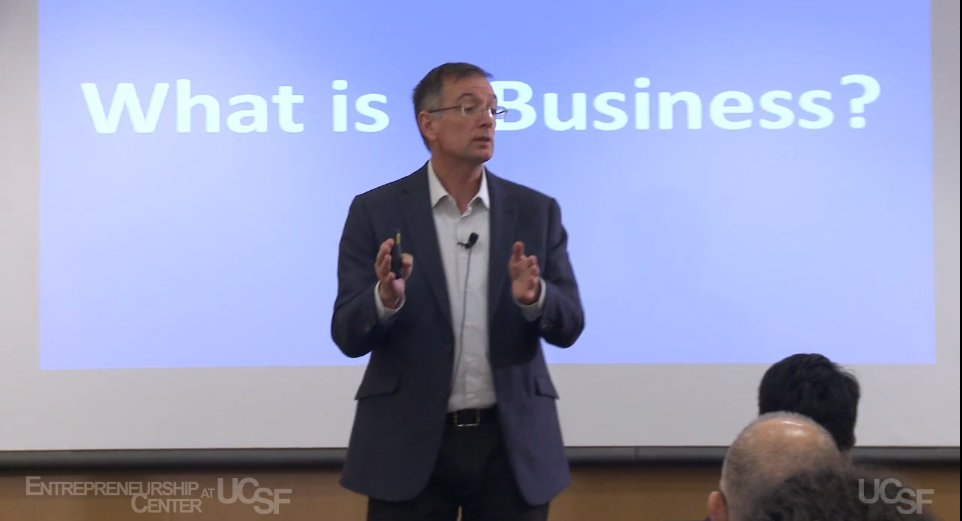 David Charron, MBA
Lecturer, Haas School of Business, University of California, Berkeley
Donnie McCarthy, PhD
CEO, Empire Biotechnologies
Yamela Pavlovic, JD & Meredith Manning, JD
Partners, Hogan Lovells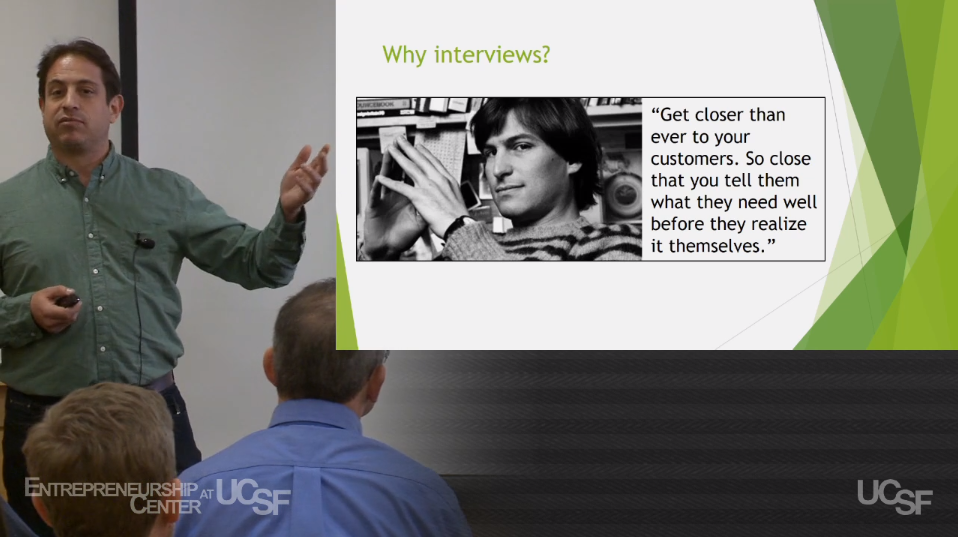 Matt Knopf, MBA
VP, Business Development, Tout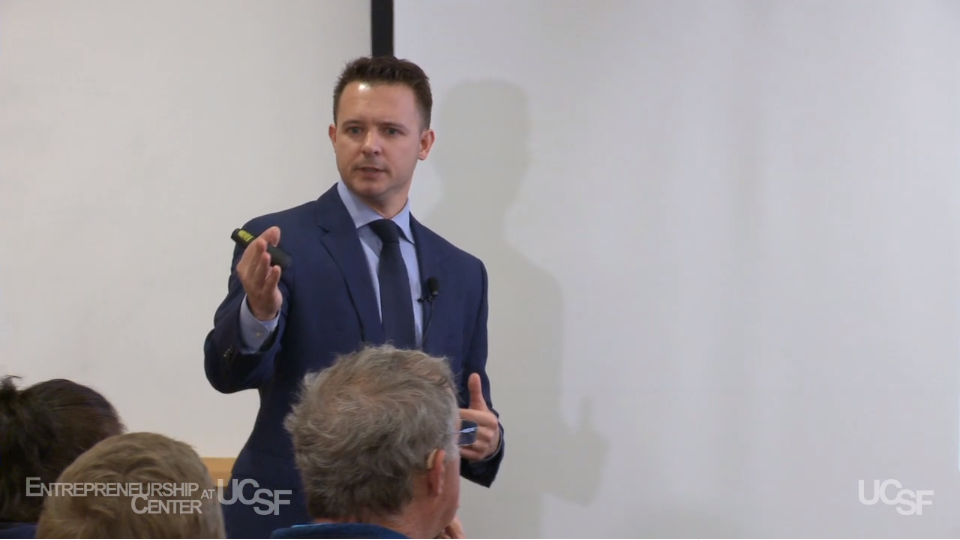 Brian Cuneo, JD
Partner, Life Sciences, Latham & Watkins, Corporate legal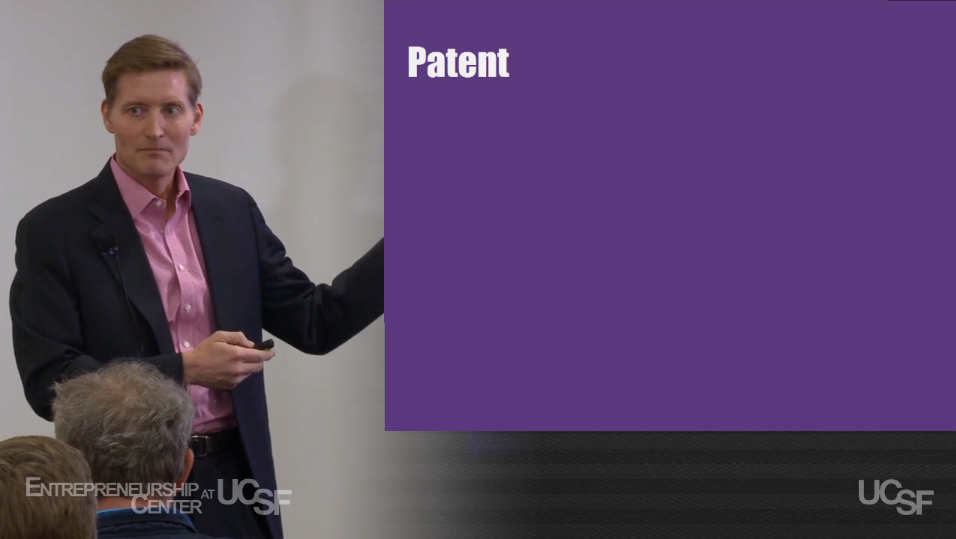 Todd Esker, JD
Partner, Morgan Lewis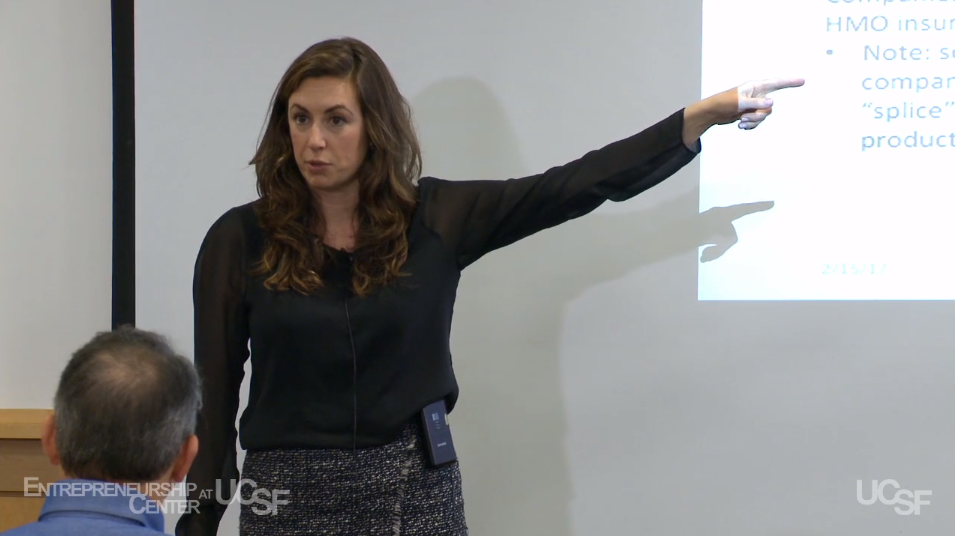 Julia Cohen, MBA
Former SVP Aetna, VP Commercial Clarify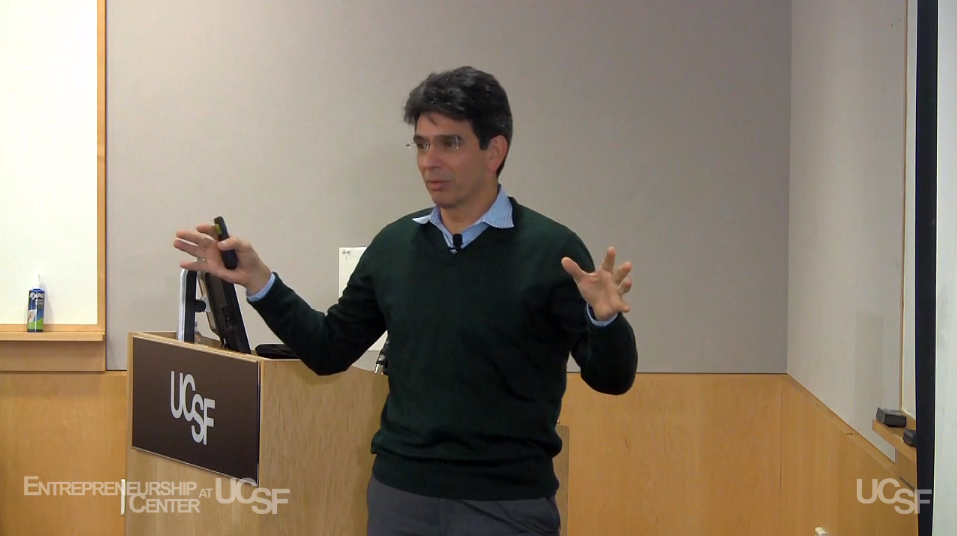 Ralph Gonzales, MD, MSPH
Chief Innovation Officer, UCSF Health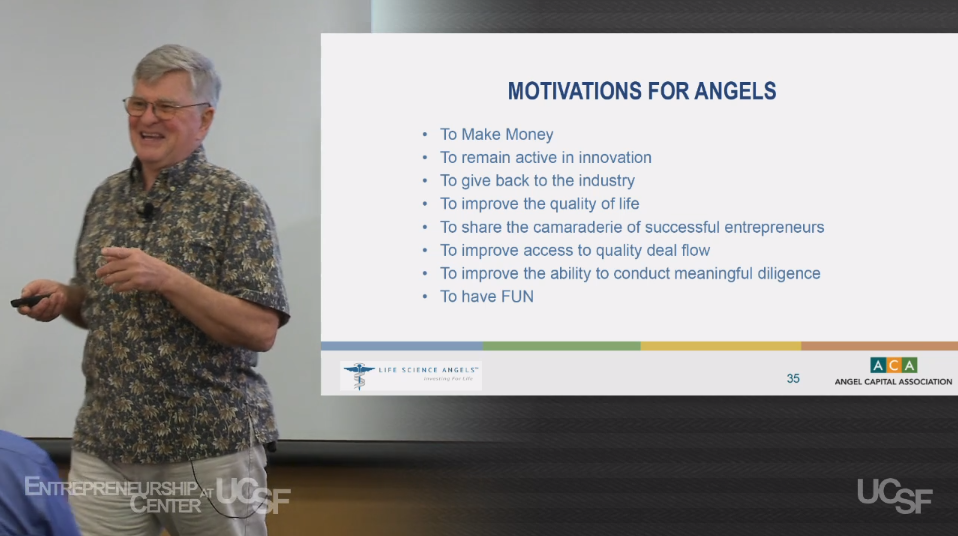 Allan May, JD
Founder and Chairman, Life Science Angels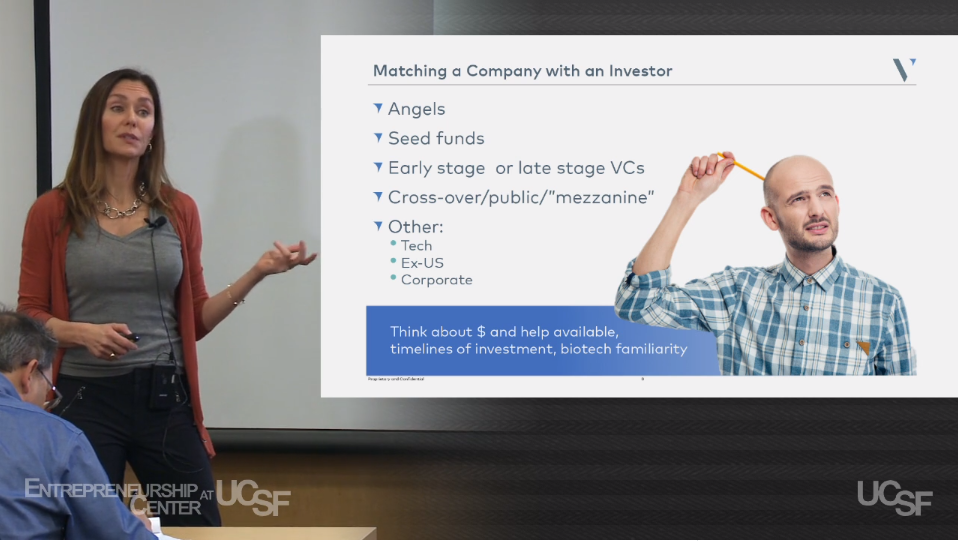 Camille Samuels, MBA
Partner, Venrock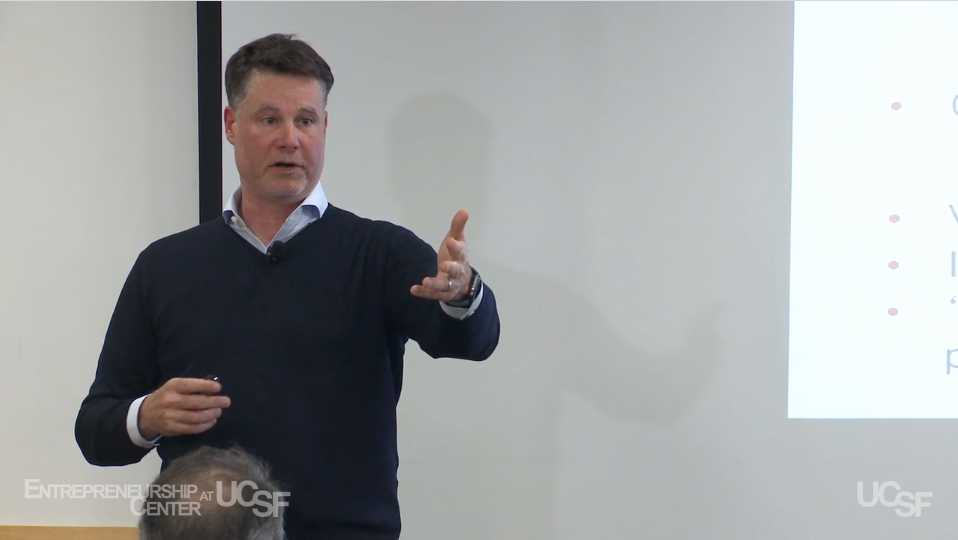 Andrew Dickinson, JD
SVP Corporate Development, Gilead
Pete Garcia, MBA
VP/Chief Financial Officer, PDL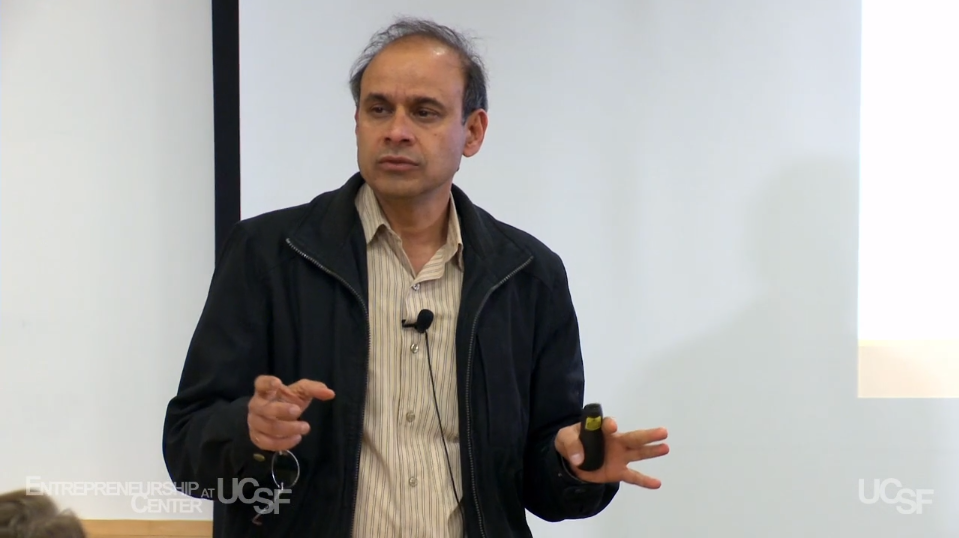 Sandeep Shroff, MS, MBA
CEO, myStartupCFO
Gabrielle LaJoie, MBA
Co-Lead Global Healthcare Sector, Russell Reynolds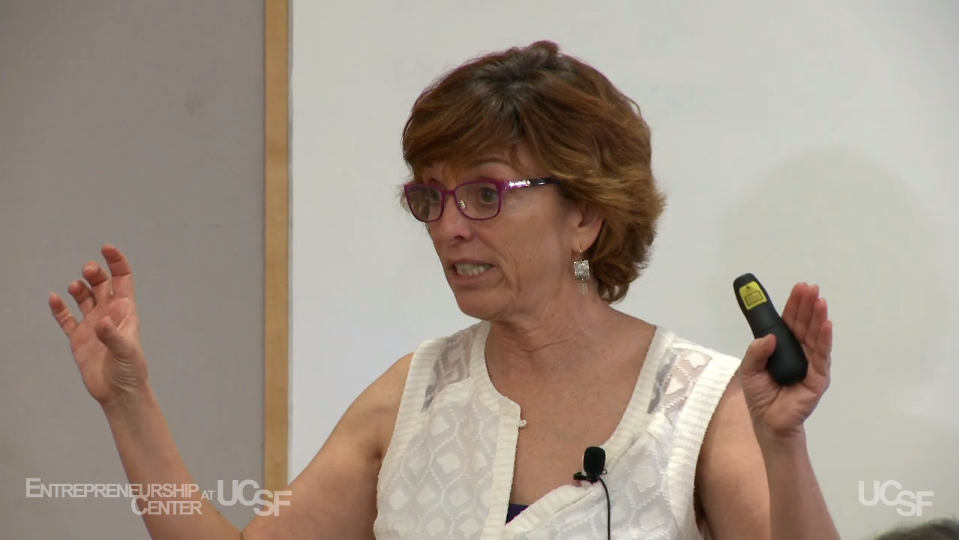 Teresa Toller
Director, Talent Acquisition, Grail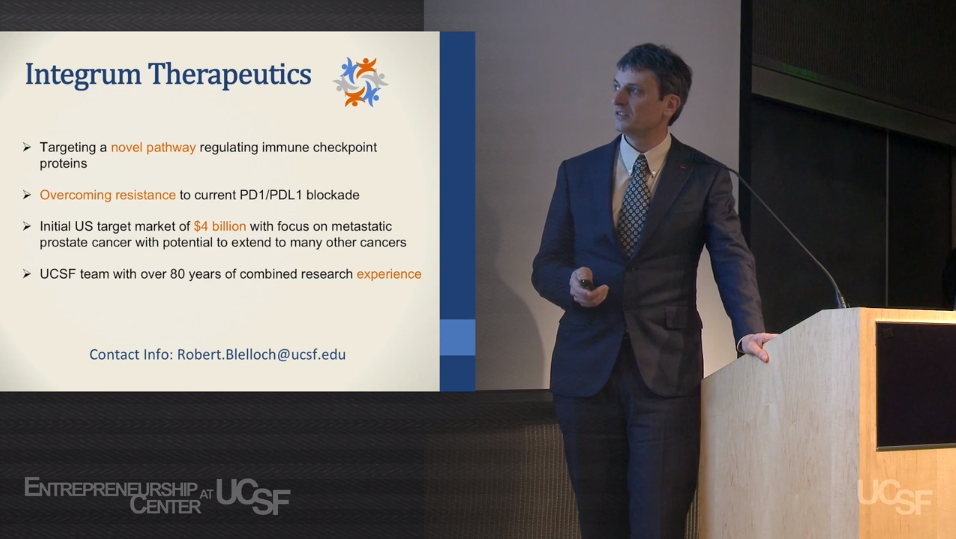 The top 10 teams from Startup 101, UCSF's core entrepreneurship class,  pitch their ventures to a group of investors at the culmination of the 12 week class.