5th Cohort starting this Fall
The Fall 2023 session of UCSF's acclaimed life science/healthcare entrepreneurship course is about to start. We welcome people around the world to join the next live online global cohort. Explore the Silicon Valley startup culture from the world's leading entrepreneurial ecosystem.
Learn key ingredients for startup success from the Best of the Best in Silicon Valley:  serial entrepreneurs, investors, pharmaceutical executives, attorneys, and domain experts. This class is uniquely focused on the special requirements of life science/healthcare startups.   You will be guided by the life science/healthcare powerhouse UCSF, a sister school to UC Berkeley and the creator of the biotechnology industry.  
Network with an international group of peers from various backgrounds in this highly interactive experience featuring top practitioners as guest lecturers and dedicated mentors who are passionate about facilitating entrepreneurship.
This course has literally changed lives and helped people follow an entrepreneurial path. Alumni are scientists, clinicians, researchers, startup CEOs, management teams, people considering a startup, startup ecosystem managers, Tech Transfer, corporate executives, investors, policymakers, and others. 
The live and recorded 10-week class meets for 2 hours per week and offers small groups where you can interact with mentors and peers. Individual coaching is available during Office Hours.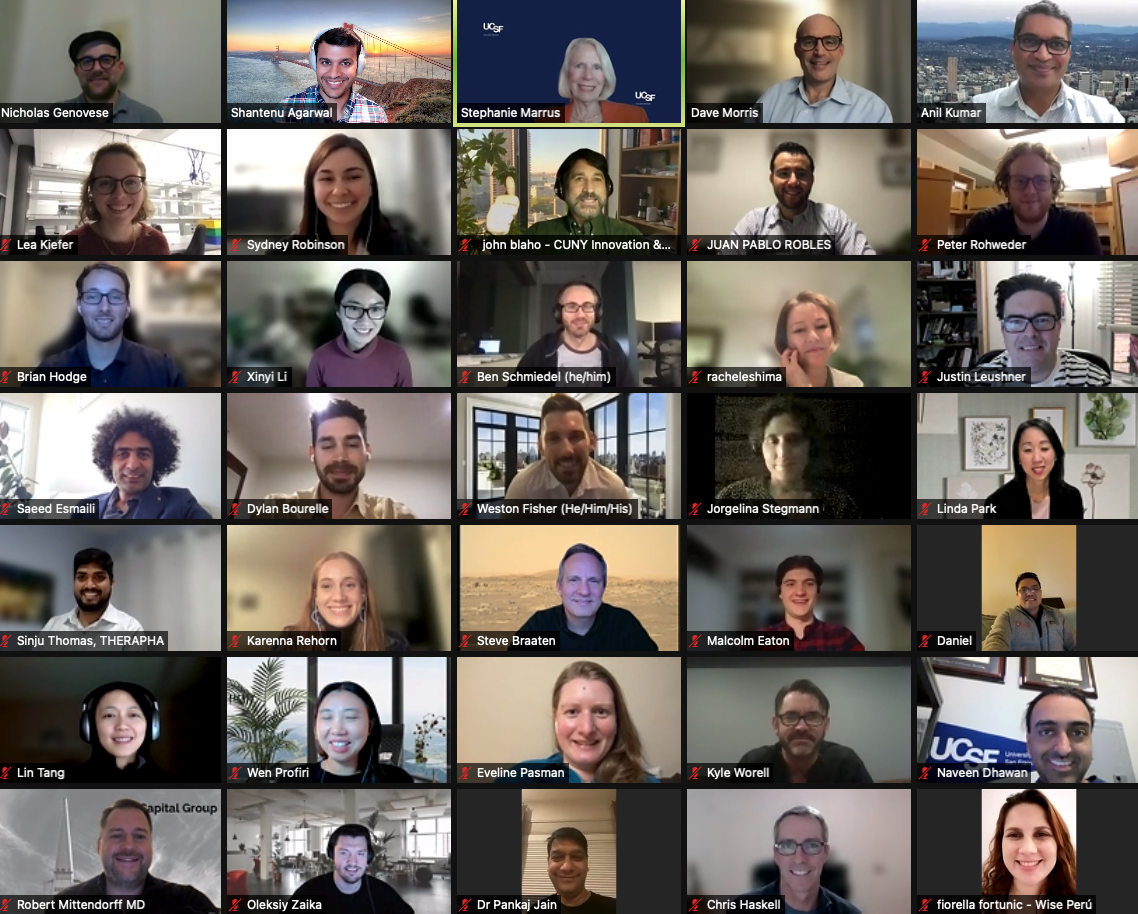 ---
Our global network extends to 27 countries on 6 continents.