Silicon Valley Donors Support UCSF's Innovative Approach to Investing in Future Healthcare Advances
By Dan Fost
UCSF has long been the home of innovative and cutting-edge ideas, from lifesaving therapies to Nobel Prize winners to giving birth to the biotech industry itself.
In recent years, the University—the only campus within the UC system devoted solely to the health sciences—has increasingly focused on finding ways to speed the delivery of its breakthrough research to help improve people's lives. In doing so, it's come up with yet another innovative approach—in-house philanthropic funds that invest in early-stage translational research on campus with the goal of launching companies that will treat and even cure diseases.
The Catalyst Fund and the Innovation Ventures Philanthropic Fund (known as the InVent Fund)—both based within UCSF Innovation Ventures—are focused on supporting translational research that brings breakthroughs from the laboratory bench to patients' bedsides and founded on the premise that universities are good at basic research but not so skilled at bringing products to market. By creating partnerships with the biotech industry, and by helping professors and students start companies, the Catalyst and InVent funds help to bridge that gap.
Talk about a win-win-win: The University not only fulfills its global mission of advancing health care, it also gets a return on its investment. That's a welcome change; even though more than 240 companies have spun out of UCSF, most of the financial gains have gone to venture capital investors who backed those companies, with very little for the University. Making early stage investments and getting returns helps fund even more translational research, which will continue the virtuous cycle.
"Our faculty excel at basic research," said Barry Selick, PhD, UCSF Vice Chancellor for Business Development, Innovation and Partnerships. "The challenge is translating that basic research into product opportunities to benefit society and to return value to the University. That's what these funds do."
Selick, a biotech industry veteran whose own inventions have contributed to numerous life-saving therapies and who served as a CEO as well as chairman of a number of biotech companies, has tapped into a donor network eager to support novel advances in medicine. Silicon Valley donors also admire the way the InVent and Catalyst funds understand and work with the biotech industry, and follow the business template of investing early in the work of scientists in order to reap greater returns down the road—while changing the world with their advances.
Having an Impact
Silicon Valley entrepreneur and investor Mukesh Patel has supported the Catalyst Program in honor of his son, Kunal Patel, himself an entrepreneur and extraordinary person whose life was cut short in a bicycling accident at age 27.
Patel liked UCSF because he could relate to the startup mentality the Catalyst Program fostered. "I come from a startup background," he says. "I was very impressed by the resources that UCSF was putting into startup programs."
In the Catalyst program, Patel loves going over business plans presented by brilliant scientists who hope their breakthroughs could help people lead healthier lives. He was driven to medical philanthropy not only because of his son's experience at Zuckerberg San Francisco General Hospital and Trauma Center, but also because his daughter Monique Patel, MD, and her husband earned their medical degrees.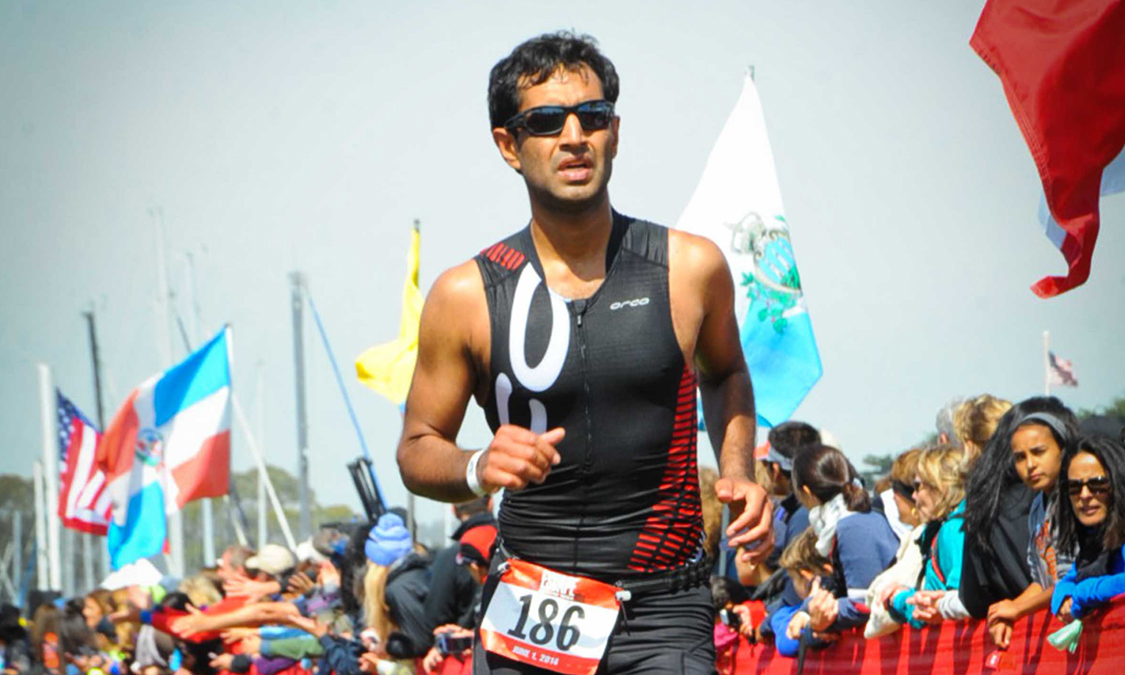 Mukesh Patel has long practiced philanthropy, starting in Africa and India, where he could see his money having a large impact because the need was so great. In recent years, however, he started looking at places closer to home where he could have an impact on people's health.
He appreciates both that UCSF is a public university, and that by giving early-stage funding to someone with a promising idea, he can have a large impact on that project's chances of success.
"The impact is on a personal level," Patel says. "They are accelerating the process from idea to a product, from a public institution."
The ideas coming to the Catalyst program are often too early even for venture capitalists. By providing Catalyst with funding, Patel says, "I fill the gap between them and the VCs."
Support When It's Needed
Since the Catalyst program was launched in 2010, it has awarded nearly $10 million to 264 projects, which led those projects to bring in grants and other funding totaling more than $500 million. They've gone on to advance therapeutic, diagnostic and biological tools, as well as digital health initiatives and medical devices that are advancing towards patient benefit in 25 different companies that have licensed the resultant intellectual property.
Catalyst projects have also been a feeder to the InVent Fund, with 10 of the initial 18 InVent-funded projects having received early support from Catalyst.
In the past, a UCSF scientist with a promising but early idea would frequently start a company before creating any licensable intellectual property within their university lab. Many such companies went on to be successful without any meaningful return to the university.  
Many other promising therapies languish and never make it out of the lab because they can't get enough funding to get to a point where an investor or biotech company is willing to take them over the finish line. The problem has become so pernicious that it's drawn an ominous moniker: "the valley of death."
The Catalyst and InVent funds provide support for UCSF faculty to bridge that funding gap between federal grants and venture-backed company formation. With those funds, intellectual property can be created within the scientists' University labs, which not only increases the projects' chance of success but which also leads to the license revenue that is so important to a public university like UCSF.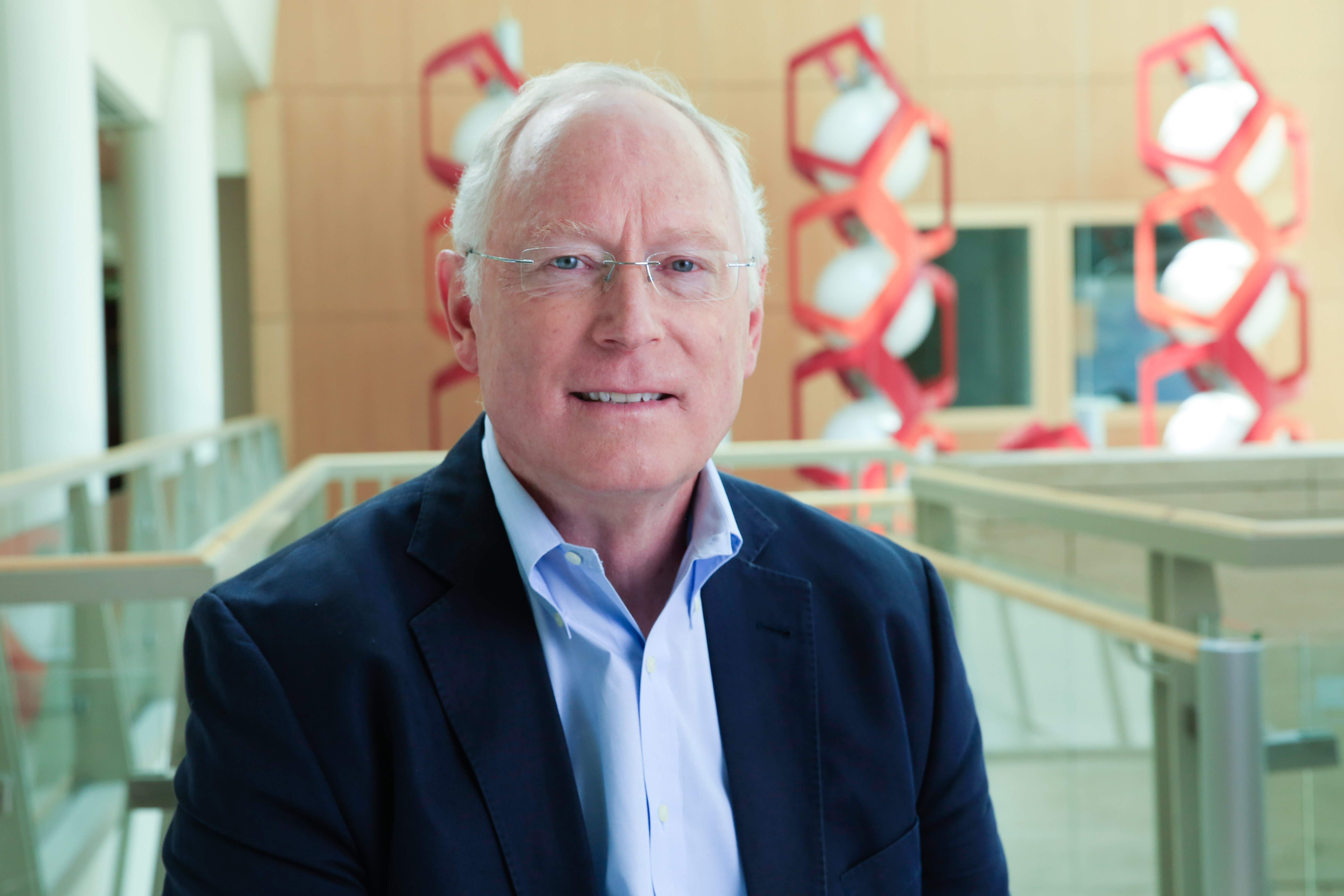 "On any given day, my colleagues within Innovation Ventures and I are interacting with 15 to 20 faculty who are thinking of starting or who have already started companies. They're trying to figure out how to do a Series A round of financing, or are wondering who's the right consultant to talk to about the FDA, or what's the best manufacturer to get a therapeutic antibody made," Selick says.
"Some of them may never actually start companies. And for those that do, some of those companies may never get off the ground."
Some, however, strike it big, with obvious examples being two of the first companies that created the entire biotech industry—Genentech, co-founded in 1976 by UCSF Professor Herbert Boyer, and Chiron, co-founded in 1981 by UCSF professors William Rutter and Pablo Valenzuela. Since those early days, UCSF faculty have founded over 240 companies that have achieved an aggregate valuation of more than $165 billion.
Secret sauce
Part of the secret sauce of the Catalyst and InVent funds' success are the two people who work most closely with Selick and who, along with more than 100 volunteer industry advisors, are responsible for unearthing those projects that ultimately receive support. Charles Hart, PhD, director of the Catalyst program and adjunct professor in the department of pharmaceutical chemistry, is an accomplished biologist with years of experience running drug discovery programs at both small biotech as well as large pharmaceutical companies. Roopa Ramamoorthi, PhD, senior associate director of the Catalyst program and InVent Fund, brings a diverse scientific background in drug discovery, chemical engineering, and project management in both industry and academia. 
Catalyst also benefits from program director Jeni Janci, PhD, senior program manager Nathaniel Prorok, MHA, and the Catalyst interns.
That breadth of experience, Selick says, reassures donors that UCSF is serious about its commitment to working with industry to get products developed. It's not an academic exercise, he says: "This is a real program run by professionals who are supporting our faculty and their most promising product candidates."
Donors recognize the programs' potential. "With the support of visionary donors like the Patels and others," Selick says, "UCSF will remain among the most prolific of all universities in creating technologies and companies that fundamentally improve global healthcare."