An Interview with a Founder
On August 18, 2022 Trial Library, an oncology clinical trials company, emerged from "stealth" to launch as a startup focused on addressing the lack of equity that exists in patient recruitment to oncology clinical trials. Trial Library was developed from research at UCSF by Dr. Hala Borno, an oncologist and experienced health equity researcher, and was developed by UCSF Innovation Ventures' Engagement and Opportunity Development (EOD) team which focuses on helping launch NewCo's based on UCSF innovations.
Trial Library prioritizes the needs of diverse patient populations and underrepresented patient groups. On the eve of her company launch, UCSF Innovation Ventures' Sean Karlin posed a few questions about the significance her work has for the future of healthcare. 
Sean Karlin: Tell us a little about your work as an oncologist at UCSF, and what drew you to oncology.
Hala Borno: Like so many, a cancer diagnosis impacted a close family member of mine, and this experience fundamentally shaped my priorities. I recognized that a cancer diagnosis in one individual has the ability to reverberate across a household and impact so many others. That diagnosis can generate serious questions regarding human vulnerability and make us reflect on our own mortality in an incredibly profound way. As a trained physician, I was compelled to support patients and families similarly experiencing a cancer diagnosis. 
In caring for patients with cancer at a top academic medical center, I also recognized that clinical trials are integral to cancer care delivery. However, I was struck by the inequities in whom clinical trials currently serve. As a result, I was compelled to find innovative and evidence-based approaches to promoting equity in access to oncology clinical trials. 
Being informed that one's body is experiencing cancer is a very frightening moment. What has been your experience with patients and how have you been able to empower them to take agency over their disease? Does that tie into the work you are currently doing?
As a physician, I have found that the greatest gifts, I can offer to my patients is transparency, education, and a plan. These fundamentally tie into my research and my underlying thesis for the company - we need to enable the discoverability and accessibility of oncology clinical trials. I believe that facilitating transparency in clinical research is a mechanism of empowering patients to explore all options that may benefit them as they continue throughout their treatment journey. However, I also believe that no solution that does not tie back to the treating physician will address the inequities we see today. In oncology, the treating physician is a trusted individual that establishes the relationship with the patient. Clinical trial recruitment approaches must understand, and respect, this relationship in order to make the biggest impact. 
Your new company (Trial Library) is focused on more diverse representation in medicine, particularly in clinical trials for cancer. What is the biggest problem you have identified that exists because of a lack of diversity?
We are at a point in cancer precision medicine where we are seeing miraculous responses to targeted therapies. Unfortunately, we are still leaving many patients behind. Clinical trial participants continue to not represent patients diagnosed with cancer in the United States. 
Today, only one out of ten oncologists in the U.S. participate in clinical research, the vast majority of whom practice at an academic medical center. While eighty-five percent of patients with cancer are diagnosed and treated in a community setting, only 3% of these patients go on to participate in clinical trials. So we see vast inequities in whom oncology clinical trials serve with racial/ethnic minorities and women being far less likely to participate compared to non-Hispanic white men.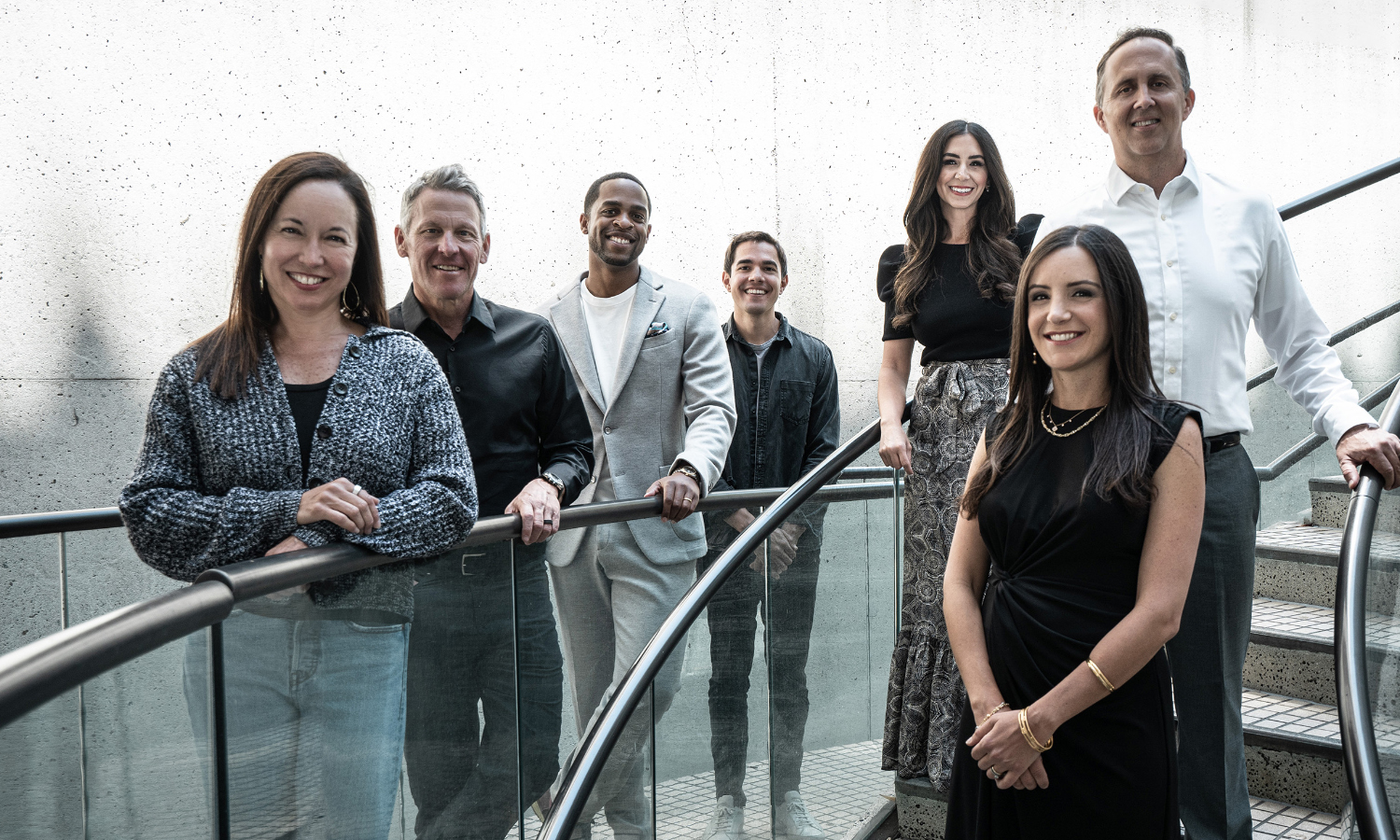 What is the biggest unmet need in clinical trials you see now in the US and perhaps beyond?
I see three clear unmet needs: First, the need to develop and deploy a community-engaged approach to clinical trials. Next, We must address social determinants of health to promote equity. And finally, address the need to promote the discoverability of clinical trials for anyone, anywhere. 
From your own experience, how has diversity and inclusion, or a lack thereof, affected your life and career? Does it relate to your current work today? 
I arrived in the US as a refugee of the first Gulf War. I learned English as a second language and had to navigate being part of a minoritized community in North Carolina. This personal background has given me the conviction to serve vulnerable populations and helped me deeply understand the importance of inclusivity. 
Talk about your program and how it will address the diversity issue.
After nearly a decade of studying inequities in clinical trials as a physician and academic researcher, I felt that I needed to build a solution that would fundamentally transform the way we think about oncology clinical trial recruitment today. I spun out the public benefit company 'Trial Library' from the University of California, San Francisco in order to change the landscape for oncology clinical trial access. I wanted to create a discovery software for clinical trial identification that helps providers identify clinical trials at the point of care, integrated with a solution that uses technology and touch to address social determinants of health. 
Tell us about your work at UCSF to develop your program.
Through my research program, I generated a deep understanding of the factors that drive clinical trial inequity and had the opportunity to test interventions that address these factors. The key learnings from this work inform my thinking about the necessary solutions in clinical trials. 
What was your experience working with the Innovation Ventures team at UCSF to create and launch your company?
My experience working with UCSF Innovative Ventures was transformative. I had the pleasure of working with Dr. Marlene Grenon, the Director of Digital Health and AI on the EOD T. She encouraged me to consider building a company informed by my research. She helped me create my first company deck, engage in market research interviews, and develop a business plan. She broke down the process of how to spin out and build a venture-backed company. She served as a key mentor and now remains a friend and advisor. It is due to her support and mentorship that I was able to see this opportunity and become an entrepreneur. 
How do you hope to change medicine with your new company?
I hope to fundamentally change the way we think about research and development by making it a more inclusive and equitable process. 
Can you tell us a little more about yourself on a personal basis? As a mom, how do you juggle all the different aspects of life? Any advice for your colleagues, who are thinking about starting their own company?
When I started my career in medicine, I did not know that it would take me down an entrepreneurial path. I happened upon this path because I recognized that spinning out a venture-backed company would help build a strong team and a transformative solution. I feel fortunate to have received guidance from my UCSF community to discover this possibility and to make this life-changing transition. 
While I identify as a physician, researcher, and now an entrepreneur, my most important identity is being a mother. I have three children, and the youngest is a mere 3 weeks old! Homelife admittedly feels chaotic at times, however, I believe that becoming a mother has led me to bring a deeper level of focus and conviction to my work. I balance my work and home life by having the benefit of a supportive partner and being able to create healthy routines around wellness, such as regular physical activity, that enhance my productivity. 
End