One of the most important ingredients of success – if not the most important – is the team behind a new opportunity. Our EiR program is designed to add and grow this vital part of success through actively recruiting entrepreneurs and partnering for success in the early stages of development. It's a rich and risky time for many ventures. But our process, our people, our EiRs, and our access to resources, enables our technologies the best chance of success. Our EiR program is the centerpiece.
Anthony Francis, Executive Director
Office of Technology Management
UCSF's Innovation Ventures catalyzes the translational development and commercialization of UCSF innovations out of the lab and into the marketplace. Through evaluating new discoveries, Innovation Ventures often identifies innovations with potential to develop into new business opportunities. Those opportunities are further vetted to identify opportunities for UCSF to act as a co-developer of a new company, testing against the market and a business model developed at UCSF prior to launch. The goal of this program is to start companies which are better positioned to attract investment and accelerate development of products for public benefit.
As part of this program, Innovation Ventures maintains a cadre of experienced entrepreneurs (known as entrepreneurs-in-residence or EiRs) who are available to assist with the business planning for specific opportunities including a road map to commercialization and identifying and filling gaps to increase the chance of success.
We are always interested in enthusiastic, experienced, and successful EiR candidates to work with our office and UCSF scientists on exciting therapeutics, medical device, dHealth and diagnostic NewCo opportunities. If you are interested or have any questions about the EiR Program, please reach out to Darya Bubman at [email protected]
Read about our success launching NewCo Exai Bio:
---
If you are interested in our Entrepreneur in Residence (EiR) program, please download the PDF brochure.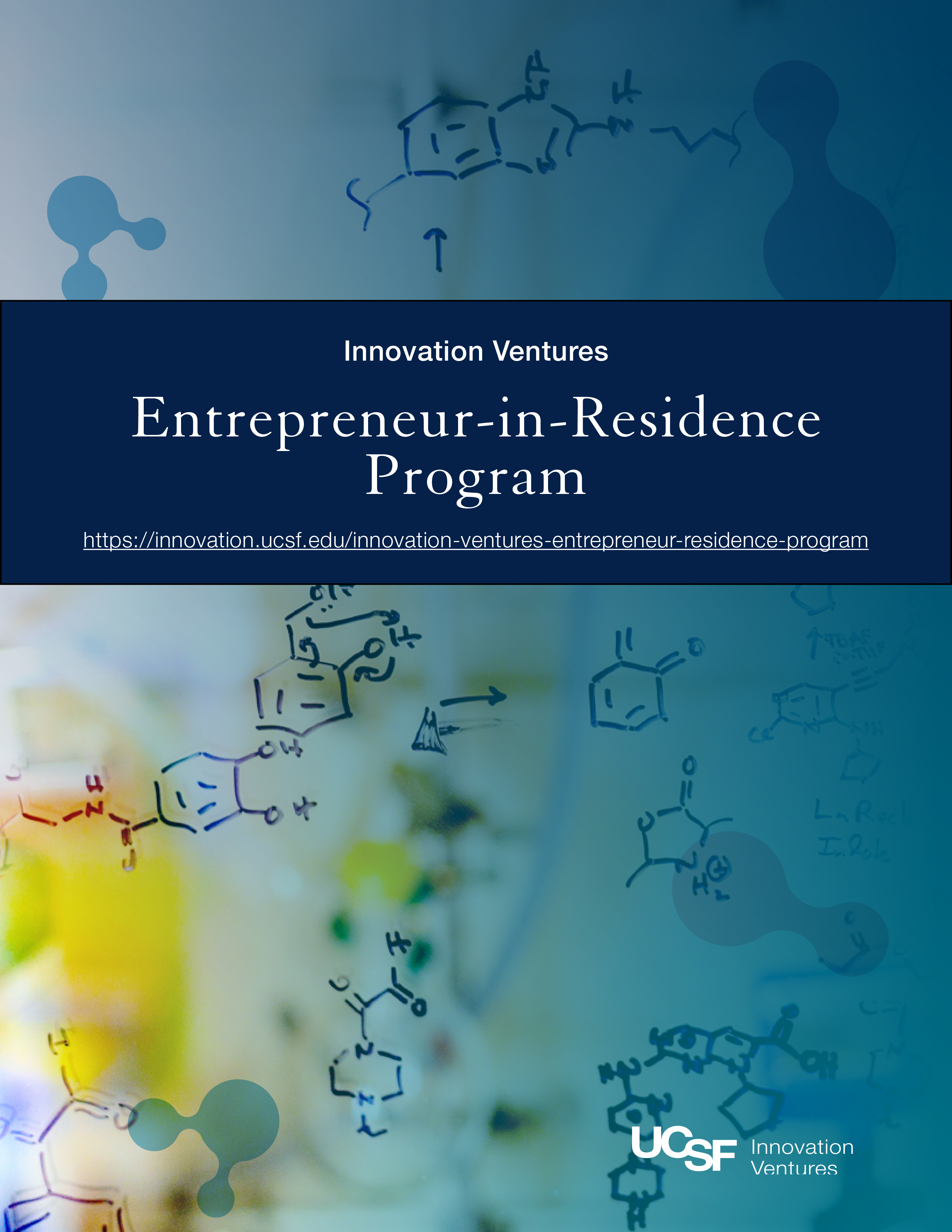 We are excited about our new EiR program which ties in well with our strategy of testing the market for and enhancing the value of UCSF assets prior to seeking investment. Working with experienced entrepreneurs allows us to expand these capabilities for select start up opportunities
Todd Pazdera, Senior Associate Director
Business Development, EOD & Licensing